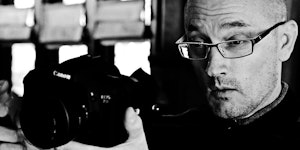 The Forgiveness Project are pleased to share an exciting and unique event, hosted by Nic Askew, a long term friend and supporter of TFP's work.
Nic makes black and white human portraits in film for his award winning Soul Biographies Series. Given the challenging and raw nature of the subjects addressed in the Series, the filming has always been carried out behind closed doors.
In a first ever public event, Nic will be opening up the film experience in front of a live audience and exploring the nature of forgiveness, delving far beneath the surface. The purpose of this immersive event is to film and document the process of making a Soul Biography, allowing the audience to experience the powerful encounter between Nic and his extraordinary film subjects.
The event will take place at St Ethelburga's Centre for Reconciliation and Peace on Monday 6th July, starting at 7pm, with doors at 6.45pm.
Tickets are £25 (concessions available) and are available here.